WHAT IS BODYTALK?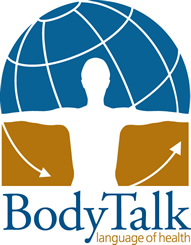 BodyTalk is an astonishingly simple and effective form of therapy that allows the body's energy systems to be re-synchronized so that they can operate as nature intended. Each system, cell and atom is in constant communication with each other at all times.
Reconnecting these lines of communication then enables the body's mechanisms to function at optimal levels, thus preventing disease and rapidly accelerating the healing process. BodyTalk can be used as a stand-alone system to treat many health problems, or seamlessly integrated into any healthcare system to increase its effectiveness and promote faster healing.
BodyTalk was first developed in the 1990s by Dr. John Velteim. He is a chiropractor, traditional acupuncturist, philosopher, Reiki Master, and teacher. Originally from Australia, John moved to Sarosota, Florida to further his practice and research of BodyTalk. Soon he began to teach the BodyTalk System to healthcare professionals as well as lay people. When word got out about the successes of this amazing new system, he took on the task of training other instructors so the BodyTalk System could be taught worldwide.
For more information on BodyTalk or to book a session contact Sally by email, or by phone on 07879494455.
Continue to WHY DO WE NEED BODYTALK?
Continue to HOW DOES BODYTALK WORK?
Continue to THE BENEFITS OF BODYTALK
Continue to WHAT TO EXPECT FROM A BODYTALK SESSION
---
Copyright © 2019 Parker Pilates - All rights reserved