SALLY PARKER IN BUDE (CORNWALL)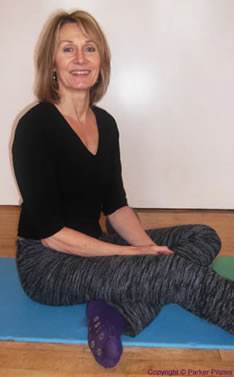 Sally Parker has been in the fitness industry for over 28 years and is a level 3 member of the Register of Exercise Professionals. She specialised in Pilates 18 years ago and is now a Master Pilates Instructor with the Body Control Pilates Association.
Click here for more information about Pilates.
Sally was originally based in the Godalming area and moved to Cornwall in January 2012, (click Find a class for details).
Up until Sally's move to Cornwall, she attended a weekly training session with a senior Body Control teacher. Sally still continues to build on her expertise by attending regular workshops and seminars.
Sally brings a wealth of knowledge to her classes and empowers her students to have fun.
Sally has recently discovered BodyTalk and was so fascinated by its results that she is now a qualified practitioner. Click here for more information about BodyTalk.
For more information on any of Sally's classes, or advice on fitness, or BodyTalk contact Sally by email: sally@parkerpilates.co.uk or by phone: 07879494455.
---
Copyright © 2019 Parker Pilates - All rights reserved