JULIET PARKER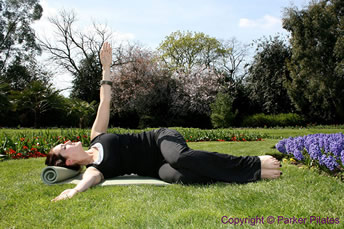 Juliet Parker is a highly qualified and experienced exercise teacher who has been teaching Pilates in the Surrey and Brighton areas for over seven years; she originally trained as a dancer and performer.
After spending a year teaching Pilates in New Zealand, Juliet is now based in Bristol.
Click here for more information about Pilates.
Juliet's classes are based on a fun, personable approach to teaching, in a safe and friendly environment.
Juliet continues to build on her expertise by attending regular workshops and seminars.
Click Find a class for class details.
For more information on any of Juliet's classes contact Juliet by email: juliet@parkerpilates.co.uk, or by phone: 07970411629.
---
Copyright © 2019 Parker Pilates - All rights reserved