WHAT IS PILATES?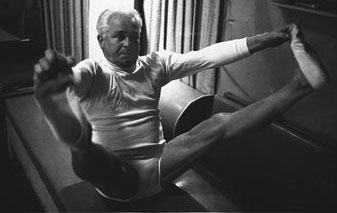 Pilates is a body conditioning method that works in a different way to other fitness techniques. It was developed by Joseph Pilates over a lifetime dedicated to improving physical and mental health.
Targeting the deep postural muscles, Pilates works by building strength from the inside out, (core strength), rebalancing the body and bringing it into correct alignment. It helps to reshape your body which will become longer, leaner and more toned. It will also improve your posture, achieving the perfect balance between strength and flexibility and is a great way to relieve unwanted stress and tension. It is this holistic approach that sets Pilates apart from many other forms of exercise.
Pilates is a series of low repetition, low impact stretching and conditioning exercises providing a complete body workout. You will find muscles you never even knew you had!
It is suitable for everyone from professional athletes to first time exercisers and is especially recommended by medical specialists for those with back problems.
It is recommended that you have a personal consultation with either Sally or Juliet prior to joining a class, particularly if you are a beginner. Full timetable details can be found by clicking Find a class.
Clients pay on a termly basis, please contact us for price details, Sally on 07879494455 or Juliet on 07970411629.
Here is your Maintenance Programme for you to practice at home.
Continue to THE BENEFITS OF PILATES
---
Copyright © 2019 Parker Pilates - All rights reserved